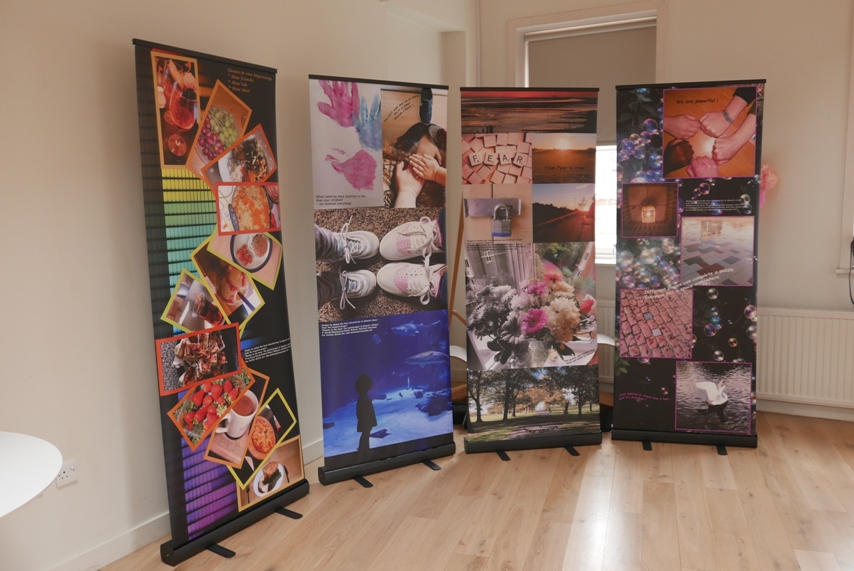 a thousand words!
A recent exhibition for International Women's Day (8th March) featured images from the participatory groupwork of this research project.
Whilst women themselves may not be safe enough to speak at public events about their experiences and their hard-won wisdom – their images and captions can speak volumes:
Cheers to new beginnings – New friends, New life, New start
You can't walk over us no more. We're in power because 3 Beats 1
What could be more important in life than your children? – my absolute everything!
From Fear to Hope – How quickly life changes from black and white to colour!
There is always a way ahead
We are powerful!
Different pieces can complete a puzzle. Everyone has a space somewhere
Just wanted to share how I feel… and it's freedom!